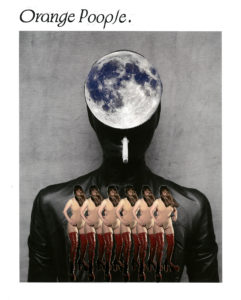 ※新型コロナウイルス拡散防止の対処法として、
OPPA-LAエントランスに消毒液を設置します。
換気&空気中の消毒&マスク着用をし
トイレの消毒、うがいと手洗い
を徹底し、受け入れ体制を強化しております。
ご来場される皆様はご安心ください!
体調の優れない方々は今回見送っていただき、
元気な人たちが楽しめるパーティーにしたい
と思っております。
新型コロナウイルス感染症の緊急対応が、
日本の芸能実演家を破壊しかねない影響があると
という声明にも共感しております。
リスクは承知の上で、自粛はせず、
感染の可能性を最小限に抑えるよう最大限の努力をします。
万全を尽くし、しっかり予防しつつ、
楽しめるパーティーにできたらっ!
ということで、みなさまお待ちしております!
以下宜しくお願いします!
* As a measure to prevent the spread of the new coronavirus,
Install the disinfectant at the OPPA-LA entrance.
Ventilation & disinfection in air & wear mask
Toilet disinfection, gargling and hand washing
And strengthening the acceptance system.
Please be assured for all visitors!
If you are not in good health, please drop it off this time,
I want to make the party fun for the energetic people
We think.
Emergency response to new coronavirus infection
There are effects that can destroy Japanese performing artists
I am sympathetic to the statement.
Knowing the risks, do not restrain yourself,
Make every effort to minimize the chances of infection.
We will do our best to prevent it,
Hope you can have a party!
So we look forward to everyone!
Thank you in advance below!
↓
ORANGE POOPLE at Enoshima OPPA-LA
open:17:00 close:22:30
live:
DMBQ
VOVIVAV
サーファーズSUN
dj:
suimin
AI.U (0120/NINJAS)
soundsystem:
Matsumoto Onkyo
flyer artwork:
Kei Kubo
flyer design:
Takatomo Tomita
fee:
adv.3500yen  day.4000yen
venue:
OPPA-LA
oppala.exblog.jp/
神奈川県藤沢市片瀬海岸1-12-17 江の島ビュータワー 4F
※前売りチケット予約(前日の3/20まで)
1.電話予約
OPPA-LA
0466-54-5625
2.メール予約
件名を『ORANGE POOPLE 3.21予約』として
・お名前(フリガナ必須)
・電話番号
・予約枚数
を明記し、お送りください。
確認後、返信メールをお送りします。
※1,2いずれの場合もキャンセルされる場合は必ずご連絡をお願い致します
* Advance ticket reservation (until 3/20 the previous day)
1.Telephone reservation
OPPA-LA
0466-54-5625
1-12-17 Katase Kaigan, Fujisawa-shi, Kanagawa Enoshima View Tower 4F
2.Email reservation
Subject to "ORANGE POOPLE 3.21 reservation" to orangepoople1234@gmail.com
・ Name (required reading)
・·phone number
・Reserved quantity
Please specify and send.
After confirmation, we will send you a reply email.
* If you cancel in either case, please contact us
【Time Table】
17:00~ AI.U (dj)
18:00~ サーファーズSUN (live)
18:45~ AI.U (dj)
19:15~ VOVIVAV (live)
20:00~ suimin (dj)
20:30~ DMBQ (live)
21:30~ suimin (dj)
22:30   end