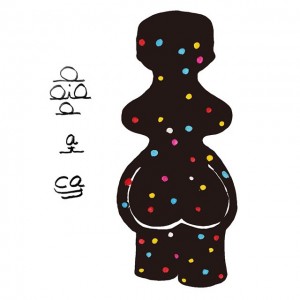 *calligraphy by yoshimio
*drawing by nicooo
2015.07.18 ( Sat)
「 OOIOO at CAY 」
open/start 18:30
adv. 3,000yen / door.3,500yen
全席自由
((act))
OOIOO
EYE
Shhhhh
K.E.I.
((ticket))
件名を『 7/18 OOIOO LIVE 』とし、本文に「お名前(フリガナ) / 人数 / ご連絡先」を記入したメールを cayyoyaku@spiral.co.jp までご送信ください。
折り返しこちらからご予約確認のメールをさしあげます。 お席は全自由席となります。先着順でのご入場となります。
** メールを送られてから 3 日たっても返信がない場合は、お手数ですが再度ご連絡ください。
—
Please send an email with it's title "7/18OOIOO LIVE", and write your full name, total number of people and contact details in the email. cayyoyaku@spiral.co.jp
Reservation is confirmed when you receive the confirmation email from us. Seats will be free seating and first come first served basis.
** Please contact us if you do not receive reservation confirmation in 3 days after your reservation email was sent.
info↓
http://ooioo.jp/ooiooatcay/index.html
http://www.spiral.co.jp/e_schedule/detail_1540.html